Staff Recognition Awards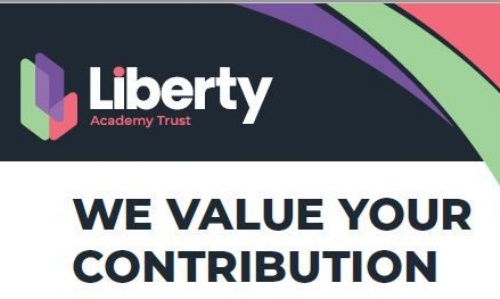 Liberty Academy Trust is excited to announce the launch of its new Staff Recognition scheme!
Once every half-term, each school's Senior Leadership Team will nominate one employee who has not only gone above and beyond daily expectations but also embodied the Trust's values of Courage, Teamwork and Dedication.
Successful nominees will receive a £200 One4All gift card as a token of appreciation for their ongoing commitment to their work and to school life.
SLT Staff can submit a nomination by completing a Staff Recognition Form.