World Autism Acceptance Week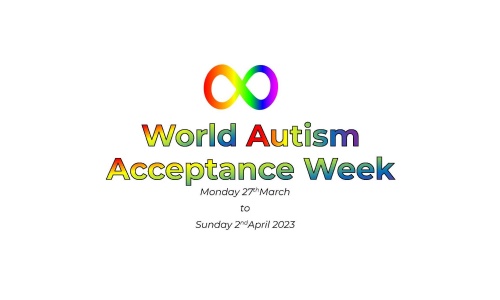 Our schools will be celebrating World Autism Acceptance week
27th March to 2nd April
The UK has over 700, 000 autistic people and this week is about increasing acceptance and understanding in order to make the world a better place for autistic children and adults.
Please click HERE for a PowerPoint presentation that can be used in assemblies and PSHE sessions.
The National Autistic Society has some fabulous ideas and resources on how to get involved.
Click HERE to find out more.
You can also sign up HERE for a free schools resource pack from the National Autistic Society.
The Autism Education Trust has an excellent range of teaching resources to support teaching.
The Autism Education Trust (AET) have also compiled a list of additional resources which have been recommended by autistic children and adults as material which can aid understanding and acceptance of Autism: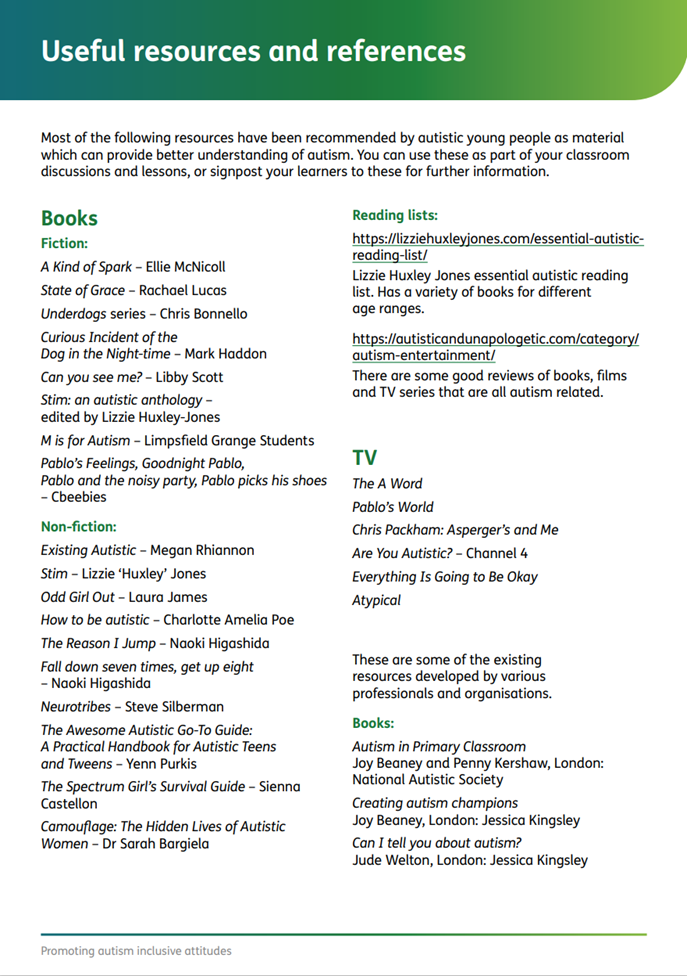 (AET website, 2023)