Autism Education Trust
We are delighted to be partnered with the Autism Education Trust (AET) in order to enhance the autism practice of all our staff. AET is a not-for-profit organisation supported by the Department for Education. Their 360-degree support programme offers education professionals training, practical tools and a wealth of free resources to better support autistic children and young people aged 0 to 25.
For 2022-23, we will be embedding the AET framework into day-to-day practice, ensuring that best practice is at the heart of all we do, underpinned by the Good Autism Practice Guidelines.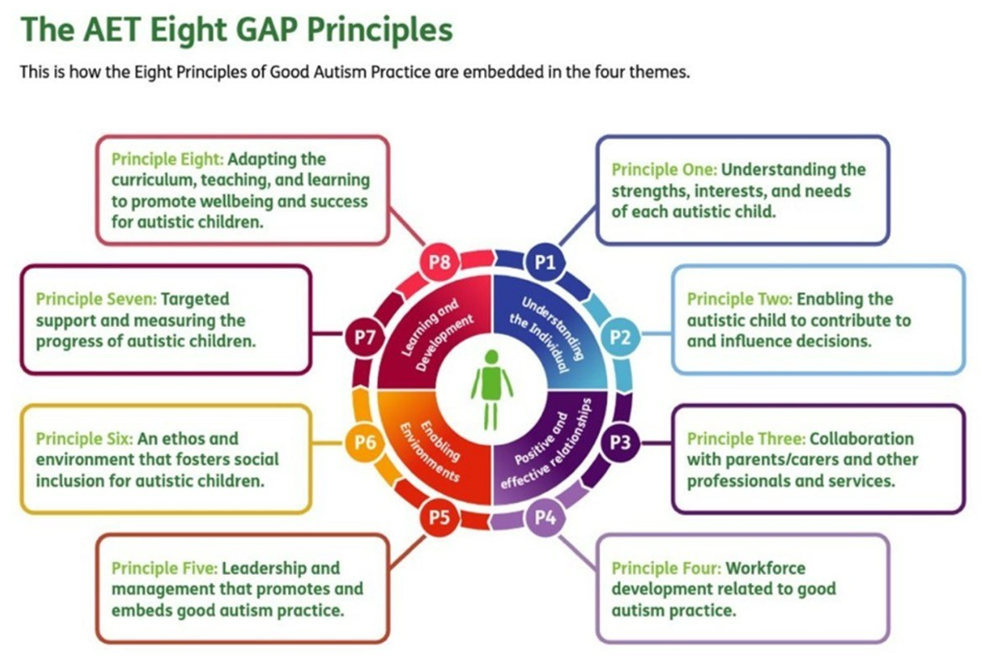 Please click here for more details on AET and the work they do in schools: Autism Education Trust