Our Members
Margaret Mulholland
Margaret Mulholland is a specialist in inclusivity and Special Educational Needs. She is advisor on SEND policy for the Association of School and College Leaders and Whole School SEND Project Director leading an evaluation for the Education Endowment Foundation.
A leading advocate for the role SEND settings play in improving understanding of inclusive teaching and learning, Margaret brings over 20 years experience in ITT innovation and practice. She spent seven years as Director of Development and Research at a leading Special School and thirteen years at the Institute of Education, where she was responsible for innovative employment based routes to QTS, PGCE secondary partnerships and a Challenge Partners school leadership programme.
Margaret sits on the Universities' Council for the Education of Teachers, is an advisor to the UK Government on ITT curriculum development and works with local authorities as an external advisor for ECTs, ITT and leadership development. She also writes a column on research and inclusivity for the Times Educational Supplement (TES).
Professor Des Hewitt
As Head of Primary and Early Years Teacher Education at the University of Warwick, Des places teaching and learning at the heart of his work. With over 25 years teaching experience in schools and Universities, he has been recognised for his national and international profile in Teacher Education. He was awarded a National Teaching Fellowship by the Higher Education Academy and is a Professor at Warwick.
Des has experience of promoting and evolving the model of partnership for trainee primary school teachers, in England and in other countries. He has:
advised UK government organisations in developing English and reading for University ITT providers;
led Universities in developing practice in special education needs and disability;
sat on a steering group in the Department for Children, Schools and Families, evaluating the impact of training for inclusion in teacher education.
Working with schools and the Teacher Education sector in Tanzania, has been a focus for Des in recent years. Collaborative projects with researchers and educators in Finland, Germany, India and Hungary have also provided the opportunity to share ideas about teacher education, partnership development and research skills, internationally. Des supports emerging researchers through the European Educational Research Association.
Simon Tanner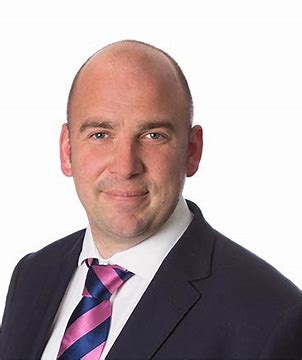 Simon is the National Director of SEND for E-ACT and formally Director of SEND at Bohunt Education Trust. Simon co-established the National MAT SEND Leaders forum and has been advising DfE in SEND policy matters including the SEND Green Paper. Simon is a regular contributor to TES, conference speaker and podcasts regularly on SEND issues.
At E-ACT, Simon leads on inclusion and SEND across the trust, helping E-ACT become a system leader in the education of SEND pupils and developing provision in all academies.