Parent Partnership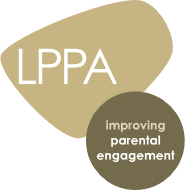 Every academy has a named Parent Partnership Lead who is responsible for the development of effective partnership working between home and school and the wider community. To support this further, the Parent Partnership Forum meets on a termly basis to share best practice and identify ways in which relationships can be strengthened.
Where academies are able to exemplify outstanding practice in this area, they are encouraged to apply for the Leading Parent Partnership Award which recognises an individual academy's approach to:
Transition;
Participation;
Communication;
Guidance;
Induction; and
Home-school links.
The link to the award is available here: https://www.awardplace.co.uk/award/lppa.
Where parents and carers are experiencing difficulties with children at home, the Director of Safeguarding, Nic Law, is available to support and is a trained Parenting Practitioner; this support is available on request.