School-to-School Partnerships
We are always looking to develop positive reciprocal relationships with other educational providers, particularly in our hubs of Stoke-on-Trent, Reading and Lambeth.
Our aim is to support autistic children and young people in all educational settings. We are a group of specialist academies, trained in autistic education and support approaches; we can therefore provide support to mainstream settings so that their autism practice can ensure success for all learners.
We are currently partnered with The Cornovii Trust who have schools in Cheshire, Shropshire and Staffordshire and Maiden Erlegh Trust who have schools in Reading, Bracknell, and Erlegh.
Some examples of the Liberty offer are provided below: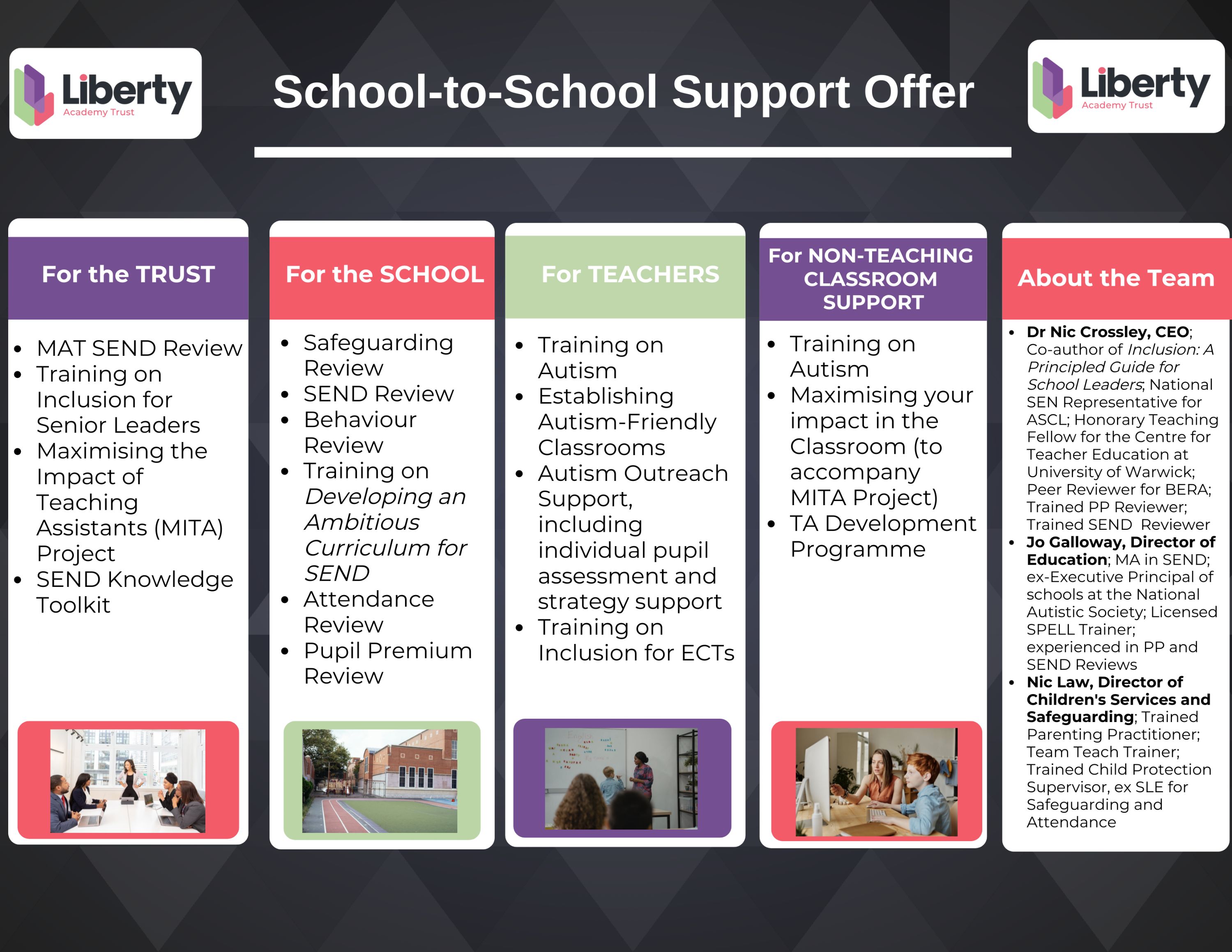 For enquiries about future school or Trust partnerships, please contact the CEO,
Dr Nic Crossley via her EA Harriet Mughal: harriet.mughal@libertytrust.org.uk.